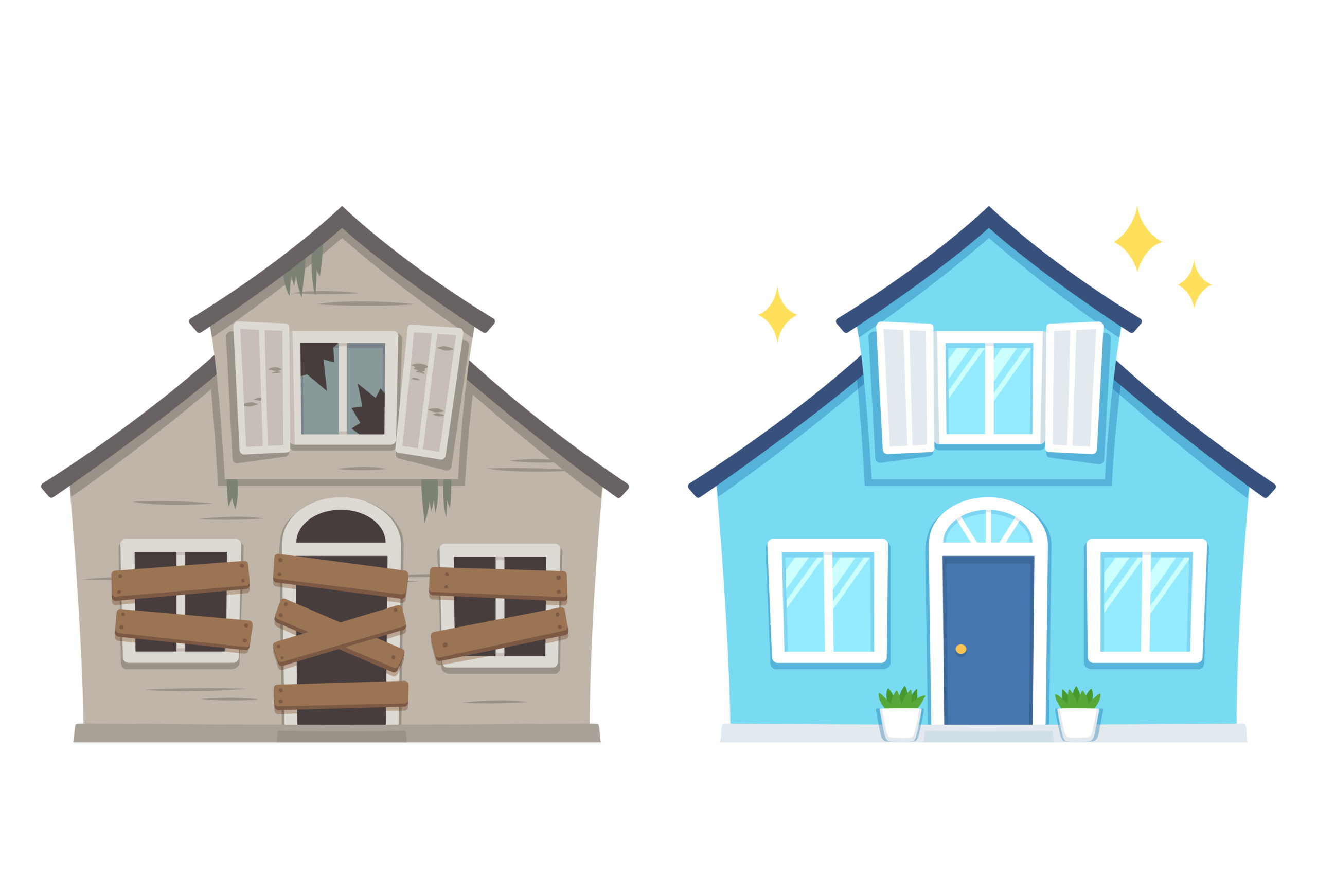 If you're trying to sell a property in Tower Hamlets that is run-down and dilapidated ( a doer-upper!) you might be wondering how to go about marketing it.
Do you need to do the repairs first?
Or can you sell your home as-is?
What impact will it have on the value of the property?
Our expert team here at Net Lettings know a few things about how you can sell a property that requires renovating, so here is our helpful advice.
Do Run-Down Houses Sell?
While you may be worried your neglected property won't sell, in reality, that isn't the case. Even properties in very poor condition will find buyers eventually, although it's important to have realistic expectations in terms of the sale price and speed.
Which Audience Should I Market To?
Knowing who to target is essential when selling pretty much anything, and it's especially true when it comes to selling a run-down property. Although many prospective buyers want to move into a home that requires minimal work, there will always be a percentage of the market actively seeking homes that require updating.
House flippers and property developers, as well as landlords wanting to increase their rental portfolio, and buyers on a low budget, may all be interested in purchasing properties that require renovation, so targeting these markets makes sense.
How Much Will A Run Down House Sell For?
It goes without saying that a property that requires significant repairs is probably going to sell for less than one in perfect condition. However, the amount that the sale price will be reduced by will vary depending on several factors.
To get an idea of what your property could be valued at, you need to take a few steps:
Make a comprehensive list of the repairs needed.
Research the local property market and work out the approximate value of your property (if it was in perfect condition).
Find a reliable estate agent like Net Lettings with an in-depth knowledge of the property market in your area!
Should I Do Any Repairs Before Selling?
If you want a speedy sale or lack the money to complete repairs, there's no need to action them before putting your home on the market, especially if the works required are major. Small repairs, though, may be worth doing, especially if they involve boosting your home's kerb appeal.
How Do I Sell My Home If It Needs Renovating?
There are three options open to you if you're ready to sell your property in need of renovation.
The open market through a reputable estate agent is the first, and represents the best option. Even though you're targeting a niche group of prospective buyers, if you choose the right agent you'll stand the best chance of finding that one buyer keen to purchase a home just like yours.
Your second option is selling by auction, but while this may seem like a good option it doesn't always pan out as you planned and you will need to be prepared to settle on less for your home than you anticipated if you do not have a reserve price.
The third option is to use a home buying company. While they promise fast sales, many of these companies use unscrupulous methods and you'll almost certainly get a lower price than you should, not to mention potentially being hit by high fees.
To find out more about selling your run-down home, don't hesitate to call us on 0207 183 1060 or drop us an email at Hello@calibreestates.co.uk. We're looking forward to helping you find the perfect buyer.
Posted on Thursday, July 7, 2022
Updated on